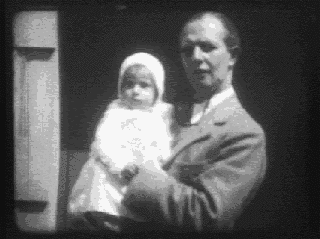 Winner of the Royal Gold Medal for Architecture in 1952, his most famous work is the Royal Institute of British Architects' own headquarters in Portland Place, London, completed in 1934. The February 2014 edition of The Oldie carries an article by Candida Lycett Green, in praise of Wornum's design for this building.
He was the architect in charge of the interiors of the original "Queen Elizabeth" liner; there is a article about this in the Spring 2015 edition of Sea Lines, the magazine of the Ocean Liner Society.
His work for Westminster City Council included redesigning the layout of Parliament Square (which, though greatly praised in an article in The Times on 13 November 1952, is under threat of alteration and realignment to cope with the heavy traffic of recent years).
He designed the streetlamps that are used to this day in many areas of central London. The base of the larger versions of the column carry a stylised "W" on one side and two interlocking "C"s (back to back)  on the other.  This has given rise to an urban myth that the Duke of Westminster had an affair with the fashion designer Coco Chanel (whose commercial logo is similar to the interlocking "C"s) and the liaison was immortalised in the design for the lamp columns. There is no truth whatsoever in that rumour; the letters simply stand for Westminster City Council.
He studied architecture under the guidance of his uncle, Ralph Selden Wornum.
In 1923 he married the American designer Miriam Alice Gerstle (1898-1989) and in the photograph he is seen with one of their three children.
His most notable work outside the UK is the English Girls' College in Alexandria, Egypt; founded in 1935 and now known as the El Nasr Girls' College.
In 1936 he was asked by Westminster and the City of London to co-ordinate all the street decorations for the Coronation of Edward VIII. (Article and photograph: Daily Sketch 23 July 1936). This event was of course subsequently cancelled when the new King abdicated. Modifications to the plans were then made for the Coronation of George VI on the same intended day.
In 1946 he collaborated with John Gloag on House out of Factory, a book about the practical side of the design, production and construction of pre-fabricated houses in the aftermath of the Second World War. (Book published by George Allen and Unwin, 1946)
In later years he spent time in Bermuda for health reasons. He died in New York City just two days before he would have been honoured with a CBE in the Birthday Honours List.